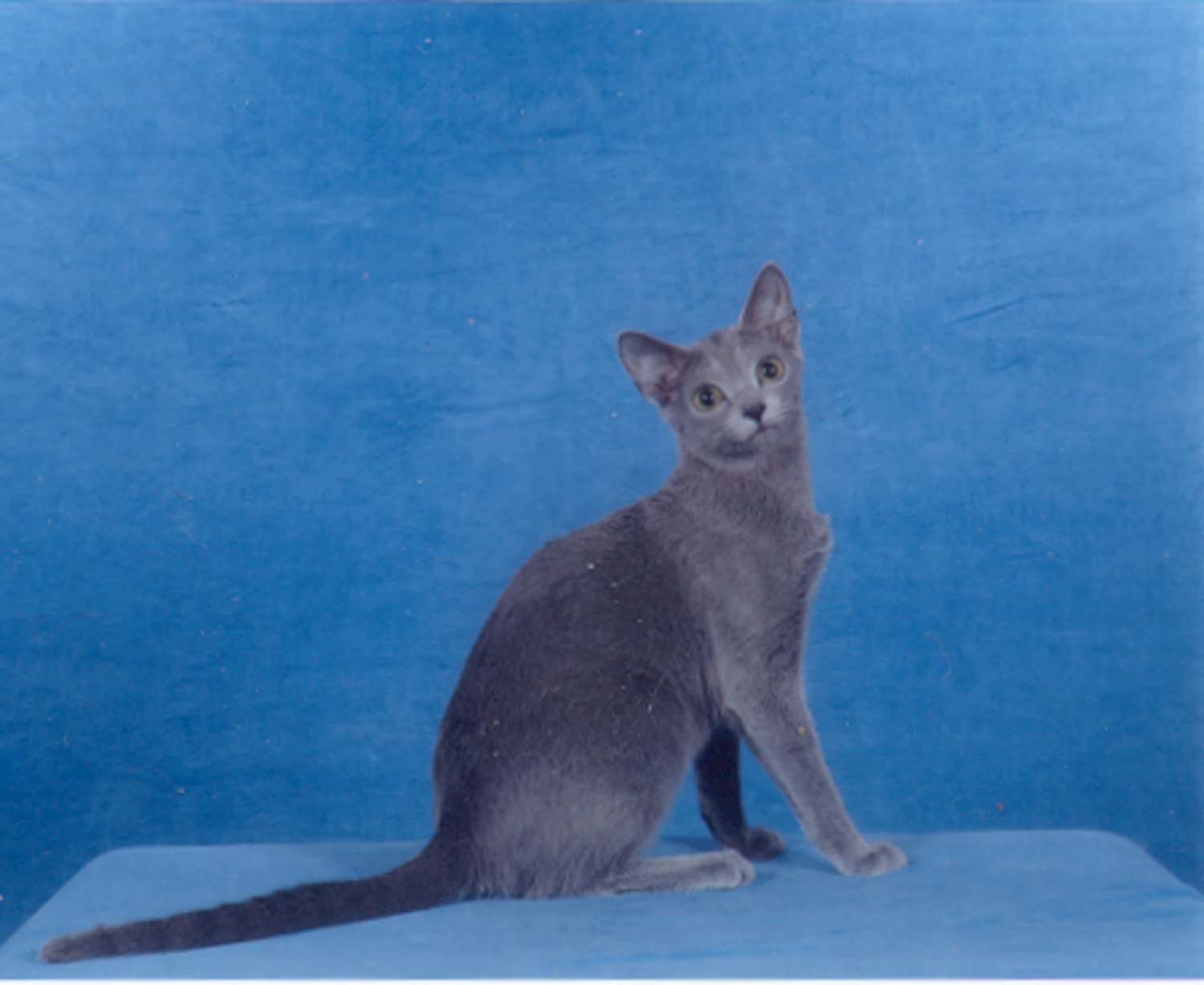 Grand Champion Tsar Blu's Zenaide of Prairie Home
Zenaide is a kitten that we received from her breeder Donna Fuller. Her father is Grand Champion, National Winner, and Regional Winner Tsar Blu's
Ziggy Tsardust. Her mother is Bleuchip's Debi Field of Tsar Blu. We thank Donna Fuller very much for this wonderful cat.
Zenaide has a very pleasing personality and loves people of all sorts. She is
most contented sitting on a lap being loved.
Grand Champion Prairie Home Zaina
Russian Blue
Zaina is the daughter of Tsar Blu's Zenaide and Mamere Pata's
Vanechka Yarkov of Kitkatkorner. She is a grand champion.
She is another special cat having come from Grand Champion bloodlines on both sides of her pedigree. She is a love to show and knows no strangers.
We are looking forward to kittens from her who will carry the same
great looks and temperment.
Zaina passed away April 8, 2008. She is greatly missed. Rest in peace, Zaina.
Prairie Home Azure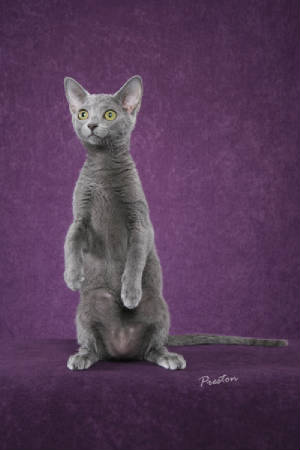 Azure passed away in 2010 and has left an empty spot in our hearts.